Setting up a MIDI Keyboard in Linux Mint 17.1
Setting up a MIDI Keyboard
I bought a MIDI Keyboard last year and this was the process to get it working.
Rafal Cieslak's article was helpful in getting me running and understanding what I was doing. I used another article for the setup but it is no longer online.
Synaptic
install jack, jackd, qsynth and qjackctl
Qsynth
click Setup -> Soundfonts -> Open and add the sf2 file in /usr/share/sounds/sf2
In my install, it was TimGM6mb.sf2
Click 'Yes' to restart the engine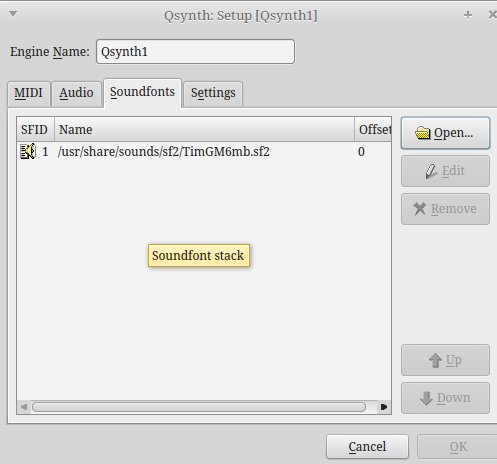 Plug in your USB midi controller
Open Qjackctl
click Connect
Select the ALSA tab, drag your midi controller to FluidSynth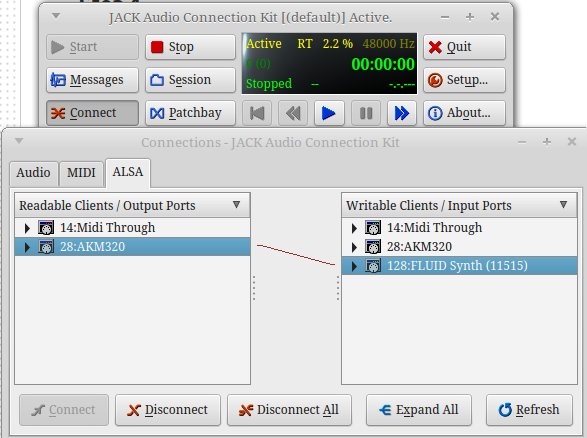 Play Music!